Harvest Hellos my featured stamp set for September is the perfect bundle for your upcoming Fall scrapbook pages.
As a family we visit a local apple orchard every year in September or October since before our kids were born and now we have carried on the tradition with our granddaughters. Well, this will be Gigi's first time, but we have done it with Sophia every since she was born. My kids all remember the great family time we had doing this. We would always go after church on a nice Sunday afternoon when the weather is perfect and the apples are ready. We pick a bunch of apples then go to the restaurant by the orchard for lunch. It has always been a fun time with lots of pictures, apples and apple cider or cider sicles.
You may notice the Designer Series Paper at the top of my pages is my left over strip of Designer Series Paper from my Stitched Nested Labels Dies Gift Card Holder. Remember this card?
I said I was going to use my leftover strips on some 12 X 12 scrapbook pages; well here they are! They worked perfect for my pages.
My color combinations came from the Designer Series Paper and the Real Red Apples. Early Espresso and Real Red go great together and I can't wait to fill these pages up with our apple picking pictures this fall.
The apple punch makes putting the apples together very quick and easy.
I do not have a PDF File for these pages as they are pretty self explanatory. I hope you will have fun with the Harvest Hellos Bundle for your Fall Projects and Scrapbook pages.
Shopping list for these pages:
Forgot the Letters: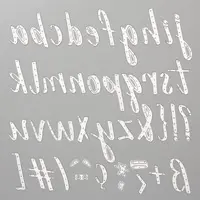 Simply add any of the products you wish to purchase to your shopping bag and make sure to use the hostess code: MWTDZGXR at checkout if your order is under $150.00.
If your order is over $150.00 DO NOT use the hostess code; you will receive all my Customer Appreciation goodies.
September Special
The September Special is purchase 3 packages of Select Designer Series Paper and receive 1 package for FREE! Below you will find the Designer Series Paper Packs that are in this Special.
Click on the Designer Series Paper you would like to order and add it to your shopping bag:
Keep in mind if you want 4 packages of the same print you have to enter the item number and quantity of 3 and then add the same item number again quantity 1 and that will be your free one. If you want 2 of 1 print and 1 of another print the 4th one that you enter will be your FREE paper pack.
The Special runs from September 4 – September 30th. Now is the time to pick up your favorite packs of Designer Series Paper.
You know my favorites are: Magnolia Lane, Come Sail Away, Bird Ballad and Woven Threads. They are all beautiful but those are the ones I've been using the most.
Click HERE to shop with me.
Thanks so much for choosing me as your Stampin' Up! Demonstrator; I appreciate that very much!
Any questions let me know.
Customer Appreciation:
With a minimum $50.00 order (before shipping and tax) and using this hostess code: MWTDZGXR
You will receive:
– My September Featured Stamp Set of the Month Harvest Hello PDF files
– The Customer Appreciation PDF files FREE with a min. $40.00 order and the use of the Hostess Code: MWTDZGXR
Thanks so much for any and all sized orders; they are all appreciated very much!
Glenda