Would you like a stamping kit delivered right to mailbox each and every month with a new stamp set, ink pad and project to create? Look no further than the Paper Pumpkin Kit from Stampin' Up! These ALL Inclusive kits are perfect for beginners or more advanced stampers.
The Paper Pumpkin Kits are all-Inclusive so everything you need is in the kit; from the ink, paper, stamps, envelopes, adhesive dots, dimensionals, and die cuts.
As the autumn season approaches, prepare to celebrate with the September Paper Pumpkin Kit! There's so much to love about fall—some love the haunts of Halloween, many love the time to give thanks, and others love the changing colors and cooler temperatures. Whatever you love most about fall, September's kit has everything you need to celebrate the season your way! Between a multi-occasion stamp set and enough supplies to design 20 cracker box treat packages, you can create custom fall crafts to celebrate Halloween, Thanksgiving, pumpkins, and leaves. Whether you make them all the same or mix 'n' match your crafts, there's something for everyone in this kit!
Subscribe to the Hello, Pumpkin Paper Pumpkin Kit by September 10, or while supplies last.
About the September Kit:
Hello, Pumpkin
Kit contains enough supplies to create 20 cracker box treat packages.
Each cracker box treat package can be customized to celebrate Halloween, Thanksgiving, the autumn season, or all three!
Coordinating Stampin' Up! Colors:
Bumblebee, Basic Black, Cajun Craze, Cinnamon Cider, Mossy Meadow, Old Olive, Pumpkin Pie, white
Would you like a Bonus?
As a way to show my appreciation for being a Paper Pumpkin Subscriber with me; I send all my subscribers a PDF file at the end of the month with between 8 -10 CARDS that you can create with the stamp set(s) that come in your Kit!
Ways to Subscribe to Paper Pumpkin:
If you want to subscribe on a month to month basis Click HERE. You will automatically get the Paper Pumpkin each month unless you log into your account and either cancel or put your subscription on hold. The cost of the Month to Month subscription is $22.00 plus tax shipping is included. (Make sure to select Me as your Demonstrator Glenda Calkins; Hudsonville, MI)
Want to give it a try for 3 months, 6 months or 1 Year? Click on the subscriptions below: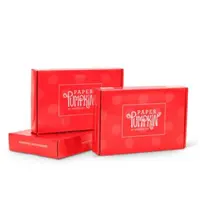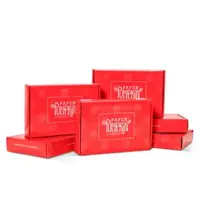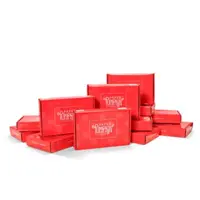 Just click on the subscription that you wish to order and add it to your shopping cart. Make sure to use the current hostess code and select me as your demonstrator.
This month's featured stamp set is the Celebrate Sunflowers Bundle. This awesome bundle holds so many possibilities; from 3D projects like this to cards, scrapbook pages you name it. If you missed my post on my featured stamp set of the month you can view it by clicking HERE.
Here are your options for getting the PDF files:
Purchase the Celebrate Sunflowers Bundle

OR

place a min. $51.25 (before shipping and tax) order with me and use the August Hostess Code:

HEY7FVRS

Just wish to purchase the PDF file – Email me and I'll send you a PayPal invoice for $15.00. (You will only be getting the Portfolio with cards PDF file; not the Bonus cards that I share on Thursday nights.)
Customer Appreciation PDF File FREE with Qualified Order and use of the current hostess code:
This month's Customer Appreciation PDF file is all about Easel Cards. I chose to use the Tasteful Touches Bundle, the Positive Thoughts stamp set and Nature's Thoughts Dies. These stamp sets and die sets pair very well together or separately.
I also invite you to join our Facebook group "Creating with Team Stamp Camp". You will meet the monthly designers and each month the designer of the month will go LIVE the 3rd Wednesday of the month at 8:00PM EST to show you how to create one of their cards/projects from the PDF File. This month is my month; so if you want to see one of my Easel card/projects created make sure to join the Facebook page and I'll see you on Wednesday, August 19 at 8:00PM EST!
I'll be kicking off this new Facebook page with some challenges and prizes this week. So, you will want to join soon so you don't miss out on the fun!
With a min. $30.00 online order (before shipping and tax) and the use of the Hostess Code: HEY7FVRS. You will receive the PDF file.
If you would like my BOTH my Featured Stamp Set of the Month PDF file and the Customer Appreciation PDF file place a min. $75.00 order (before shipping and tax) and use the Hostess Code: HEY7FVRS
Stay safe and Happy Stamping!
Glenda