The Hope Box Paper Pumpkin August 2021 Kit from Stampin' Up! is available for purchase for 1 week August 24 – August 31. Apparently there was a glitch in the system and some customer's could not order this month's Paper Pumpkin kit. Stampin' Up! has decided to make this kit available to order without being a Paper Pumpkin subscriber. So, now is the perfect time to try out Paper Pumpkin without having to be a subscriber.
Here is your number to purchase this Exclusive Hope Box Kit: #158541 or click on the picture below and add it to your shopping cart. Remember to use the host code: 3KQEAFSX
Empower yourself and others with the Hope Box Paper Pumpkin Card Kit! Created from the heart and soul of Stampin' Up! cofounder, Shelli, the Hope Box Paper Pumpkin Kit reminds us why life is precious. This month's Paper Pumpkin kit includes supplies to create nine encouraging cards and coordinating envelopes in an inspiring color palette, and a specially designed Hope Box!
The Hope Box is designed to be a keepsake box—keep mementos of cherished memories or reminders of what's yet to come. Collect treats and trinkets that represent what hope means to you in your Hope Box and look inside for inspiration or share it with a friends who could use some uplifting!
What will you put in your Hope Box? Letters, song lyrics, inspiring quotes, and photographs are powerful reminders of hope and connection—and great additions to a Hope Box.
I took the Hope Box stamp set and created today's card with it. All those who sign up to Paper Pumpkin with me receive a PDF file at the end of the month with 8-10 card ideas using just the stamp set that comes in the kit. This month's kit has the Blackberry Bliss ink spot in the kit and that is what I used on today's card as well.
About the Paper Pumpkin August 2021 Kit Stampin' Up!:
Name: Hope Box
Details:
Kit contains supplies to create nine cards and coordinating envelopes and comes in a special box!
The box is specially designed to turn into a Hope Box—a keepsake box full of cherished items to add hope to your life or in the lives of others.
Includes an exclusive stamp set and a Classic Stampin' Spot
Card size: 4-1/4″ x 5-1/2″ (10.8 x 14 cm)
Envelope size: 4-1/2″ x 5-3/4″ (11.4 x 14.6 cm)
Coordinating colors: Bermuda Bay, Blackberry Bliss, Bumblebee, Melon Mambo, Petal Pink, Pool Party, Poppy Parade
If you would like to receive a monthly Paper Pumpkin kit delivered right to your mailbox below is how you can become a subscriber.
Ways to Subscribe for the August Paper Pumpkin Card Kits:
If you want to subscribe on a month to month basis Click HERE. You will automatically get the Paper Pumpkin craft kit each month unless you log into your account and either cancel or put your subscription on hold. The cost of the Month to Month subscription is $22.00 plus tax shipping is included. (Make sure to select Me as your Demonstrator Glenda Calkins; Hudsonville, MI)
Want to give it a try for 3 months, 6 months or 1 Year? Click on the subscriptions below: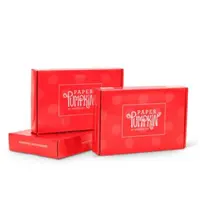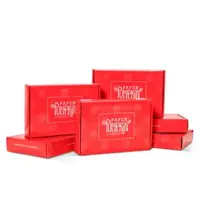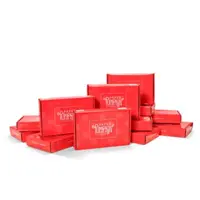 Click on the subscription of the Paper Pumpkin Kit Stampin' Up! that you wish to purchase and add it to your shopping cart. If you love card kits you will love Paper Pumpkin!
Don't forget to use this month's Host Code: 3KQEAFSX
If your order is over $150.00 DO NOT use the host code you are your own host and will receive all the host benefits.
Stamp Camp At Home Club Features Sailing Home Stamp Set & Smooth Sailing Dies:
The Stamp Camp At Home Club Card Kit for this month features the Sailing Home stamp set with the Smooth Sailing Dies. You may have purchased the Sailing Home Bundle when it was in the catalog last year; it is no longer sold in a bundle but you can still order the stamp set and the dies.
These 3 fun fold cards are great for any of your masculine card needs. With this month's kit you will be able to create a Front Flip Card, a Bridge Card and a Spanner Panel Card. You will receive the PDF file and a video showing you step by step how to create these cards, along with the card kit with all the consumables to create the 3 cards with envelopes.
Click HERE to find out all the details.
How do you get this month's Stamp Camp At Home Club Card Kit? Place a min. $40.00 online order with me and use this month's host code: 3KQEAFSX
If your order is over $150.00 Please do NOT use the host code you are your own host and will receive the host benefits.
Remember it is Sale-a-bration so with a $50.00 order you will get a free Sale-a-bration $50 level.
If your order is $60.00 (before shipping and tax) you will also get this month's Customer Appreciation Labels.
Customer Appreciation for August:
Get the labels for the Fall 2021 Mini Holiday Catalog and Sale-a-bration brochure; Stamp Sets, Dies, Punches, and Folders. The PDF file will be sent to you when you place a min. $20.00 online order and use the host code: 3KQEAFSX
Online Product Based Class
This is a New Online Class I'm Offering in the month of August. It is a Products Based Class and Features the New Nature's Harvest Products from the New Mini Catalog.
I know when you have the chance you will want to order this bundle and why not get it in a class where you will get a PDF file and all the consumables to create 6 cards with your new bundle.
Here is the list of items you will receive in this Online Products Based Class:
– Nature's Harvest Bundle
– Timeworn Type 3D Embossing Folder
– 2 Yards of the Diamond Weave Ribbon
– 30 Brushed Metallic Adhesive Backed Dots
– All the consumables to create 6 cards with envelopes
– PDF File of instructions to complete the 6 cards.
– 6 x 6 Package of Be Dazzling Sale-a-bration Paper Pack
You will receive this complete bundle of products for $89.00 plus $8.55 for shipping.
Email me to get this awesome class kit and I'll send you a PayPal invoice. You will need additional supplies to create all the cards in this class kit. You will find the list for those additional supplies by clicking on the link below. If you need any of the supplies in list please place your order for those supplies with me as well. Thanks so much for joining my class and helping me to get my business back up and running again after all my health issues and father's passing; much appreciated!
Happy Stamping!