You only have a few more days to place your order or subscribe to Paper Pumpkin and get the November Kit; deadline to order or subscribe is November 10th!
What is in the November Kit?
Makes 24 holiday-themed gift tags of 4 various sizes and designs.
Coordinating colors: Early Espresso, Pool Party, Poppy Parade, and Shaded Spruce
BUT WAIT – Here is some information I just received from Stampin' Up!:
While we designed the kits to help you make gift tags, you can also use it to create simple, festive CARDS! It's filled to the brim with pre-printed die cuts like deer, sleds, cardinals, trees, and snowflakes! All you need is card stock to transform these fun elements into elegant, holiday-themed cards!
We suggest getting ready early for this kit's card making possibilities by stocking up now on the following coordinating card stock colors: Early Espresso, Pool Party, Poppy Parade and Shaded Spruce.
Are you a Paper Pumpkin Subscriber yet? If not, what are you waiting for?
Ways to Subscribe to Paper Pumpkin:
If you want to subscribe on a month to month basis Click HERE. You will automatically get the Paper Pumpkin each month unless you log into your account and either cancel or put your subscription on hold. The cost of the Month to Month subscription is $22.00 plus tax shipping is included.
Want to give it a try for 3, 6 or 1 Year? Click on the subscriptions below: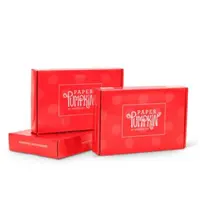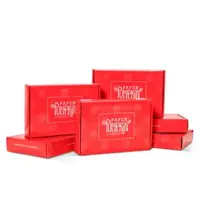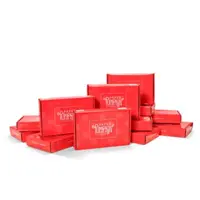 In order to be eligible to receive the November Kit you must subscribe or purchase by November 10th..
Shop the Card Stock Colors Now:
Click on any of the supplies you wish to purchase and simply add them to your shopping bag. Thanks so much for shopping with me; I appreciate that very much!
If you are a Paper Pumpkin Subscriber with me you will receive a PDF File at the end of the Month with between 7 – 9 card ideas using the stamp set that comes in the Paper Pumpkin kit.
To receive my Featured Stamp Set "Christmas Gleaming Bundle" PDF File for FREE place a min. $50.00 (before shipping and tax) order with me and use the current hostess code: SDNCXCFU
Just a reminder if your order is over $150.00 (before shipping and tax) DO NOT use the Hostess Code you will receive all the PDF files as well as the hostess rewards.
The Customer Appreciation PDF file for November also is all about the Christmas Gleaming Bundle!
WOW! That's double the amount of ideas you'll be getting this month!
All orders of $40.00 (before shipping and tax) and the use of the hostess code: SDNCXCFU will receive this month's Customer Appreciation PDF File for Free!
This month's Customer Appreciation cards and PDF file was created by a fellow team member Janet Craver.
My featured stamp set this month features Dean's Double Bow Maker. If you do not have one of these you can still create the beautiful cards; your bows will just be different.
If you would like to purchase one of Dean's Bow Makers click the link HERE.
With the purchase of Dean's Bow Maker you will receive a link to a video showing all the different ways to tie the different type bows.
Bow Types:
Standard Bow
Bow Tie Bow
Butterfly Bow
Double Loop Bow
Triple Loop Bow
Quad Bow
Multi-Loop Bow
If you know someone who is crafty and would love to get this as a Christmas Gift get your order(s) in now!
Any and all size orders are greatly appreciated and will get you entered into the weekly card drawings. Stop by every Sunday to see who the lucky card winners are. Maybe it will be YOU!
Happy Stamping and Have a Great Day!
Glenda