This month's Paper Pumpkin is called A Little Smile. In this month's box you can create 16 little notecards with envelopes and a pretty Coastal Cabana bag to store them in.
The objective for this month's kit was to have the little cards on hand and when you meet someone hand them one of these little cards and Share A Little Smile.
When I opened the kit I instantly knew what I was going to be doing with my little envelopes and cards.
I decided to take the little envelopes and turn it into a purse with a matching card and a place for a gift card to go. These are so stinkin' cute and quick and easy to make.
You will be amazed at how simple these are to create and the little cards as so darn cute! So grab your Paper Pumpkin kit, coordinating ribbon and really that's all you need. See you tonight at 8:00PM EST.
Supplies Needed:
Stamp set
Ink spot
Cards
Envelopes
Ribbon
Adhesive
Kit embellishments
Cutter
The ribbon I used for my Coastal Cabana purse gift card holder is the 1/4″ mini striped Ribbon in Bermuda Bay. The Old Olive purse below I used the Magnolia Lane Ribbon Combo Pack.
This is the Old Olive version from the kit. The Kit contains Old Olive and Coastal Cabana envelopes and the cards coordinate with both sets of envelopes. With the Old Olive version you will need the Old Olive Ink Pad as well.
I'm super excited to show you how to create these little purses. Join me on my Facebook page "The Stamp Camp" tonight at 8:00PM EST and I'll show you how to create a bunch of these in no time.
If you are not a Paper Pumpkin Subscriber join me anyways because you can do these with just about any size envelope.
Why haven't you subscribed to Paper Pumpkin yet? I have another WAY Cool project coming using this month's kit as well.
Remember if you are a Paper Pumpkin Subscriber with me you will get a PDF File at the end of the month with 8 – 10 FULL size cards made using just the stamp set and ink pad from the kit.
Video
Ways to Subscribe to Paper Pumpkin:
If you want to subscribe on a month to month basis Click HERE. You will automatically get the Paper Pumpkin each month unless you log into your account and either cancel or put your subscription on hold. The cost of the Month to Month subscription is $22.00 plus tax shipping is included.
Want to give it a try for 3, 6 or 1 Year? Click on the subscriptions below: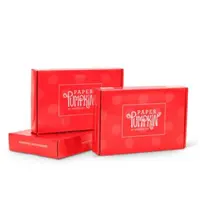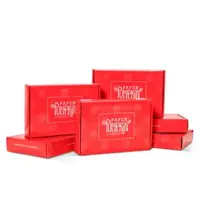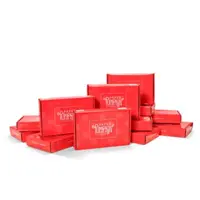 If you subscribe to Paper Pumpkin now you will NOT get the June Kit but you will start receiving your kit in July. In order to be eligible to receive the July Kit you must subscribe or purchase the 1 month Kit by July 10th.
If I find out any information about the July kit I'll be sure to pass it on to you. Sometimes they give us hints as to what will be in the kit and other times it is a surprise. I will say the kits keep getting better and better all the time. The price did increase $2.00 but I still feel it is a VERY good price for everything that you receive.
Customer Appreciation:
With a minimum $50.00 order (before shipping and tax) and using this hostess code: DW74WJWX.
– You will receive the Customer Appreciation PDF file
– You will receive my June Daisy Lane PDF file.
Thanks for stopping by and Happy Stamping!
Glenda