Today is the LAST Day that you can subscribe and receive the March Paper Pumpkin Kit "Here's to You".
This card sample is a sneak peak of one of the cards in the PDF file for the February Paper Pumpkin Kit. Yes, I know you can't get the February Kit any more but I just wanted to show you what you can expect in the PDF files that I send out to my Paper Pumpkin Subscribers. February's Paper Pumpkin Kit was called the Bouquet of Hope and you could create all cards with the kit.
When you subscribe to Paper Pumpkin with me you will receive a PDF file at the end of the month with 8 – 10 cards that you can create with the stamp set that comes in your paper pumpkin kit. Go ahead and create the projects/cards that come in your kit the only thing you will need to create the cards in the PDF file I send is the Stamp Set that comes in your kit. You will also need other Stampin' Up! products to complete the cards in the PDF file; which you may already have on hand.
Ways to Subscribe to Paper Pumpkin:
If you want to subscribe on a month to month basis Click HERE. You will automatically get the Paper Pumpkin each month unless you log into your account and either cancel or put your subscription on hold. The cost of the Month to Month subscription is $22.00 plus tax shipping is included. (Make sure to select Me as your Demonstrator Glenda Calkins; Hudsonville, MI)
Want to give it a try for 3 months, 6 months or 1 Year? Click on the subscriptions below: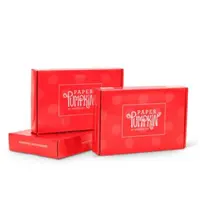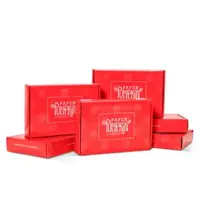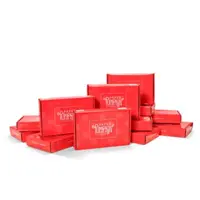 Click on the subscription you wish to purchase and add it to your shopping cart.
Here is the March Host Code: UFWFSQCE
If your order is over $150.00 (before shipping and tax) DO NOT use the Host Code as you are your own host and will receive the Host Benefits.
Here's a little video from Stampin' Up! about the March Paper Pumpkin Kit:
Here are some details on the March Paper Pumpkin Kit:
Name: Here's to You
Details:
Kit contains enough supplies to create 8 cards—4 each of 2 designs—and coordinating envelopes. The kit's contents include printed card bases, die-cut paper pieces, embellishments, adhesive, and more!
Card size: 4-1/4? x 5-1/2?
Envelope size: 4-1/2? x 5-3/4?
Coordinating colors: Bumblebee, Calypso Coral, Old Olive, Petal Pink, Pretty Peacock, Seaside Spray
Includes four free stencils and a stamping sponge!
Arrives in a cute and collectible box.
SUBSCRIPTION INFORMATION
Subscribe to the March 2021 Paper Pumpkin Kit between 11 February and 10 March.Note: Supplies may be limited toward the end of the subscription period.
Butterfly Bouquet Bundle
Get all 12 of these PDF files featuring the Butterfly Brilliance Collection for FREE with ANY Butterfly Brilliance Product purchase and use of this months Host Code: UFWFSQCE
Get a jump start on a new bundle of products that will be in the upcoming 2021 – 2022 Stampin' Up! Annual Catalog?
Check out this gorgeous Butterfly Brilliance Bundle#155821 $54.75 (stamp and dies save 10%) available NOW!
Click HERE to view the PDF file of all the Butterfly Bouquet Products
Customer Appreciation PDF file for March
The Sand & Sea Product Suite from Stampin' Up! is my featured bundle of products for my Customer Appreciation PDF file for March. You are going to LOVE working with the products in this suite as they all coordinate beautifully together and you will be amazed at all the different technique you can do.
This month's Customer Appreciation PDF file was done by myself for the Creating With Team Stamp Camp group. Each month one of my team members creates the Customer Appreciation PDF file and this month it was up to me.
I have 5 different card designs and techniques for you using the products in the suite as well as a 3D project which is a Post It Note sticky pad holder that sits beautifully on a desk.
If you have not already joined our Facebook page "Creating with Team Stamp Camp" make sure to join and I'll see you LIVE on Wednesday, March 17 at 8:00PM EST. I will be showcasing these cards and project and demonstrating one of them for you.
Details on this months Customer Appreciation PDF file can be found HERE.
Receive the PDF file for FREE! How? Place a min. $30.00 order (before shipping and tax) and use the March Host Code: UFWFSQCE
If your order is over $150.00 DO NOT use the host code you are your own host and will receive all the host benefits.
The PDF file will be emailed to you after your order has been placed.
Thanks for stopping by and Happy Stamping!