Are you ready for some more Handcrafted Christmas Card shares? I have some more gorgeous cards to share with you today. These are from customer's, family and friends. Thanks so much for thinking of me and my family this holiday season. It has been a White Winter Christmas here in Michigan which we haven't had in a few years. It has been so pretty outside with the snow falling and piling up; but after Christmas it would be nice to be done and gone. 🙂
This first card is an Easel card; how fun is that? Love this little elf and what a fun card.
This card was a Paper Pumpkin kit card; love that my Paper Pumpkin subscriber sent it to me. Are you a Paper Pumpkin subscriber? If not you may want to consider signing up for Paper Pumpkin. No thinking involved and it is delivered right to your door with everything included in the kit to create your cards/projects. If you wish to put your subscription on hold for a month or two you have that option. If you want to try it for 3 months you have that option; maybe 6 months the choice is yours!
Here are some details on the January Paper Pumpkin Kit:
Sending Hearts Paper Pumpkin Kit Subscription:
$22 USD
Includes enough supplies to create 8 cards and 8 coordinating envelopes.
Subscribe at paperpumpkin.com by 10 January.
Add On Kit:
Little Love Boxes #156842 | $8 US
Includes 20 printed mini boxes and 24 decorative die-cuts and labels.
Coordinates with the Sending Hearts Paper Pumpkin Kit.
Only available while supplies last, starting 1 January!
Click HERE for the flyer on this awesome Add On Kit.
Ways to Subscribe to Paper Pumpkin:
If you want to subscribe on a month to month basis Click HERE. You will automatically get the Paper Pumpkin each month unless you log into your account and either cancel or put your subscription on hold. The cost of the Month to Month subscription is $22.00 plus tax shipping is included. (Make sure to select Me as your Demonstrator Glenda Calkins; Hudsonville, MI)
Want to give it a try for 3 months, 6 months or 1 Year? Click on the subscriptions below: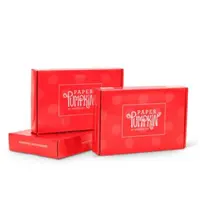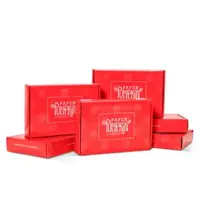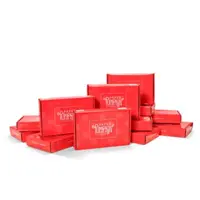 Just click on the subscription that you wish to order and add it to your shopping cart. Make sure to use the current host code and select me as your demonstrator.
Remember to use the December Host Code: 7KU3ZPXD
New Mini and Sale-a-bration News:
I had a question yesterday sent to me regarding the Next New Mini Catalog the January – June 2021; when is it coming? Well if you ordered from me in the last few month's your catalog should be on it's way! If you do not see it by the second week of January please email me and let me know. I have paid for these all to be mailed out so I want to make sure that you get them! You will also be receiving the Sale-a-bration brochure at the same time. Sale-a-bration Begins January 5 – February 28, 2021.
This Months Stamp Camp At Home Club Kit:
This month's featured stamp set is the Stampin' Up! Heartfelt Bundle. In this month's Stamp Camp At Home Club card kit you will create 3 fun fold cards from a basic fun fold up to a more intricate fun fold card. You will love this months cards for weddings, anniversary's or even birthday's. I paired the Heartfelt bundle with the Peony Garden Designer Series Paper and Oh are they beautiful! This grouping of cards is not screaming Valentine's Day cards. I wanted to show you how you can take this stamp set and use it for more occasions than just Valentine's Day.
Click HERE to read all about this club.


Customer Appreciation PDF file for this Month:
This month's Customer Appreciation PDF was designed by Krista Schoonover. Krista has combined the Snowflake Wishes Bundle with the In The Pines Bundle and the Curvy Dies for this month's cards/projects. Each card has a unique technique or element to it which will leave you wondering how did she do that? As always pictures do not do these cards/projects justice.
To receive the Customer Appreciation PDF file place a min. $30.00 order (before shipping and tax) and the use the current month's Host Code: 7KU3ZPXD
If you would like the Stamp Camp At Home Club kit and the Customer Appreciation PDF file you need to submit a min. $70.00 order and use the host code above.
Thanks for stopping by and Happy Stamping!