This month's Paper Pumpkin kit is called On My Mind and you will create 9 cards with this month's kit. There are 3 different designs and you will create 3 of each design. The kit this month is pretty cool because the stamp set coordinates with 3 different product suites in the Annual Catalog.
The 3 coordinating Product Suites are:
Woven Thread Suite
Garden Lane Suite
Come Sail Away Suite
First up is this card which coordinates with the Woven Thread Suite. The stamp in the Paper Pumpkin kit is like a medallion and will pair very nicely with the whole suite.
This card pairs with the Garden Lane Suite. What I love about the stamp set in this Paper Pumpkin Kit is all the sentiments that it adds to your existing stamp sets. It is hard to see in the photo but the card base is textured; which is pretty cool.
Finally this is the card that coordinates with the Come Sail Away Suite. If you hadn't noticed the Come Sail Away Suite is a favorite of mine and I've posted lots of different fun fold cards using this product suite.
I've had emails asking if past kits could still be ordered. If you are a Paper Pumpkin subscriber you can purchase additional refill kits; but if you are not a subscriber you can not get past kits.
The kits have been awesome and you might not be aware but if you are a Paper Pumpkin subscriber with me each month I mail you a PDF file of 8 or more CARDS that you can make with the Stamp set that comes in your Paper Pumpkin kit. So if there is a month that it is not cards rest assured I have you covered with card ideas.
Here is a sneak peek into the contents of the August Paper Pumpkin.
Now, it's no secret that our subscribers love cardmaking. So when we offer treat or gift packaging, you generally like to make a few card alternates with the kit. That's why THIS month we decided to bring you the best of both worlds with the Gift of Fall Add-On Bundle. This coordinating product will allow you to turn your Gift of Fall gift packaging into cards in an easy and inexpensive way.
Details regarding the August Paper Pumpkin Kit:
Makes 6 fall-themed gift bags
Makes 12 fall-themed gift tags
Coordinating colors: Blackberry Bliss, Calypso Coral, Crumb Cake, Crushed Curry, Merry Merlot, Mint Macaron, Old Olive, Pretty Peacock, and Soft Suede
Details regarding the

Add-On Bundle:
Gift of Fall Add-On Bundle (item #152885)
Price: $10.00
Includes 24 card bases of 2 different designs with coordinating envelopes (note card size)
Product dimensions

Cards: 5″ x 3-1/2″ (12.7 x 8.9 cm)
Envelopes: 5-1/8″ x 3-5/8″ (13 x 9.2 cm)

Available August 1, while supplies last
Not included with an August Paper Pumpkin subscription
Important note: The Gift of Fall Add-On Bundle is not needed to complete the August kit projects.
Subscribe to Paper Pumpkin Today! The Add On Kit can not be ordered until August 1st but you can become a Paper Pumpkin Subscriber today!
Ways to Subscribe to Paper Pumpkin:
If you want to subscribe on a month to month basis Click HERE. You will automatically get the Paper Pumpkin each month unless you log into your account and either cancel or put your subscription on hold. The cost of the Month to Month subscription is $22.00 plus tax shipping is included.
Want to give it a try for 3, 6 or 1 Year? Click on the subscriptions below: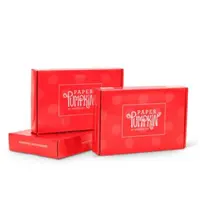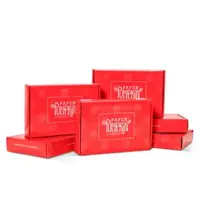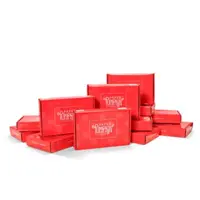 In order to be eligible to receive the August Kit you must subscribe or purchase by August 10th.
If you are a Paper Pumpkin Subscriber with me you will receive a PDF File at the end of the month with 8 – 10 FULL Size card ideas using the Stamp Set that comes in your Kit.
Customer Appreciation:
With a minimum $50.00 order (before shipping and tax) and using this hostess code: 6DXY6AGZ
– You will receive my July Free As a Bird PDF file.
– You will receive the Customer Appreciation PDF file
– You will receive a $5.00 coupon code via Email from Stampin' Up! to be redeemed in August.
Thanks for stopping by and Happy Stamping!
Glenda