Yesterday I talked about the February Paper Pumpkin Kit and forgot to show you my creation for January's Paper Pumpkin Kit "Sending Hearts". This month's Paper Pumpkin Kit had an add on kit of boxes that you can purchase if you were a Paper Pumpkin Subscriber. I did not purchase the boxes but I am having so much fun with this month's stamp set. It is perfect for Valentine's Day but you can always use hearts for Wedding cards or Anniversary cards as well.
This card is a Gift Card/Pocket Card.
When you subscribe to Paper Pumpkin with me you will receive a PDF file at the end of the month with 8 – 10 cards that you can create with the stamp set that comes in your paper pumpkin kit. Go ahead and create the projects/cards that come in your kit the only thing you will need to create the cards in the PDF file I send is the Stamp Set that comes in your kit. You will also need other Stampin' Up! products to complete the cards in the PDF file; which you may already have on hand.
Here is a collage of all the cards in this month's PDF file:
I loved this month's stamp set in the kit. If your kids or grandkids have ever watched SpongeBob Squarepants then you will think that this little snail in the stamp set is Gary; so stinkin' cute!
Now is the perfect time to give Paper Pumpkin a try! Why?
BONUS!!!! You will get:
One FREE Sale-a-bration item with your 3-Month Subscription
TWO FREE Sale-a-bration items with your 6-Month Subscription
FOUR FREE Sale-a-bration items with your One Year Subscription!!!!
Ways to Subscribe to Paper Pumpkin:
If you want to subscribe on a month to month basis Click HERE. You will automatically get the Paper Pumpkin each month unless you log into your account and either cancel or put your subscription on hold. The cost of the Month to Month subscription is $22.00 plus tax shipping is included. (Make sure to select Me as your Demonstrator Glenda Calkins; Hudsonville, MI)
Want to give it a try for 3 months, 6 months or 1 Year? Click on the subscriptions below: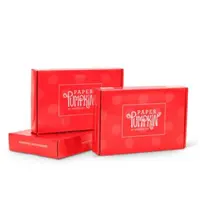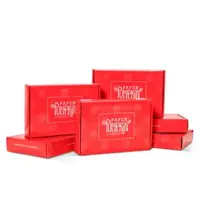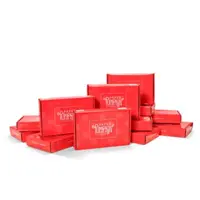 Click on the subscription you wish to purchase and add it to your shopping cart.
Here is the January Host Code: ZG44EEWB
If your order is over $150.00 (before shipping and tax) DO NOT use the Host Code as you are your own host and will receive the Host Benefits.
Here are some details on the February Paper Pumpkin Kit:
BOUQUET OF HOPE
Details
Kit contains enough supplies to create 9 cards—3 each of 3 designs—and coordinating envelopes. Kit includes card bases, decorative die-cut pieces, embellishments, and more.
Card size: 4-1/4″ x 5-1/2″
Envelope size: 4-1/2″ x 5-3/4″
Coordinating colors: Basic Black, Bumblebee, Just Jade, Merry Merlot, Mossy Meadow, Rococo Rose
Coordinates with the Flower & Field Designer Series Paper, an exclusive FREE Sale-A-Bration item.
SUBSCRIPTION INFORMATION
Subscribe to the February 2021 Paper Pumpkin Kit between 11 January and 10 February. Note: Supplies may be limited toward the end of the subscription period.
COORDINATING PRODUCT
#155223 | Flower & Field Designer Series Paper
Earn this pack of paper for FREE with a purchase of $50.00 or more during Stampin' Up!'s Sale-A-Bration promotion!
The Sale-A-Bration promotion will run until 28 February.
New Basic White Products:
Click HERE to view the Flyer.
This month's Stamp Camp At Home Card Kit features the Painted Poppies Bundle. Place a min. $40.00 (before shipping and tax) order and receive the Card Kit which includes all the consumables to create the 3 fun fold cards shown with envelopes, PDF file of instructions and exclusive video showing how to create all 3 cards. Must use the Host Code: ZG44EEWB unless your order is over $150.00 then you are the hostess and get the rewards; plus I'll send you the card kit and the customer appreciation pdf file. Click HERE to view all the details.
Customer Appreciation PDF file:
The theme for the January Customer Appreciation PDF file this month is Flower Inspiration. This gorgeous Box and 6 cards was created by Julia Shaw-Fuller one of my team mates. She did a great job of creating this box with 6 cards using the Art Gallery Bundle from the New January – June Mini Catalog and the Corner Bouquet and A Touch of Ink Sale-a-bration FREE stamp sets.
Julia combined some awesome techniques in her card designs and I know you are going to want to give them a try. When I saw her projects I was so intrigued by the designs, techniques and tips she provides in the PDF File. You bet I pulled the stamp sets that I have and went to town creating. I love new layouts, techniques, tips and layouts that I haven't done before. This PDF file is bound to get you out of your box of stamping and into something fun and new.
To receive the PDF file place a min. $30.00 (before shipping and tax order) and use this month's Host Code: ZG44EEWB
If you want BOTH the AT Home Club Card Kit and the Customer Appreciation PDF file place a min. $70.00 Online Order and use the Host Code: ZG44EEWB.
If your order is over $150.00 (before shipping and tax) do NOT use the code you will be your own host and receive all the host benefits along with the PDF file.
Thanks for stopping by and Happy Stamping!