Would you like a stamping kit delivered right to mailbox each and every month with a new stamp set, ink pad and project to create? Look no further than the Paper Pumpkin Kit from Stampin' Up! These ALL Inclusive kits are perfect for beginners or more advanced stampers.
This holiday season, share the joy of Paper Pumpkin! The Joy to the World Paper Pumpkin Kit is an exclusive holiday kit that provides a specially-designed box, enough supplies to create eight elegant cards, and an opportunity to connect with the Stampin' Up! global community.
With October's magical kit, not only will you get a head start on your holiday crafting—you'll get to create Christmas cards, share project ideas, and spread holiday cheer with Stampin' Up! around the world! After you receive your kit, I encourage you to join the Joy of Paper Pumpkin Facebook group to make the most of this month's kit.
Subscribe to the Joy to the World Paper Pumpkin Kit by October 10, or while supplies last.
About the October Kit:
Joy to the World
Kit contains enough supplies to create eight cards—four each of two designs—and coordinating envelopes.
Kit includes die-cut pieces in English, French, and German. This will allow you to create cards you can use to connect with other customers and demonstrators around the world—in their language!

Card size: 4-1/4″ x 5-1/2″ (10.8 x 14 cm)
Envelope size: 4-1/2″ x 5-3/4″ (11.4 x 14.6 cm)
Coordinating Stampin' Up! Colors:
Cherry Cobbler, Crumb Cake, Early Espresso, Just Jade, Soft Sea Foam
Would you like a Bonus?
As a way to show my appreciation for being a Paper Pumpkin Subscriber with me; I send all my subscribers a PDF file at the end of the month with between 8 -10 CARDS that you can create with the stamp set(s) that come in your Kit!
Ways to Subscribe to Paper Pumpkin:
If you want to subscribe on a month to month basis Click HERE. You will automatically get the Paper Pumpkin each month unless you log into your account and either cancel or put your subscription on hold. The cost of the Month to Month subscription is $22.00 plus tax shipping is included. (Make sure to select Me as your Demonstrator Glenda Calkins; Hudsonville, MI)
Want to give it a try for 3 months, 6 months or 1 Year? Click on the subscriptions below: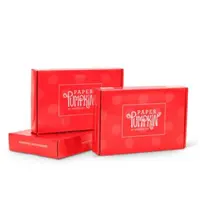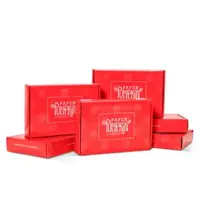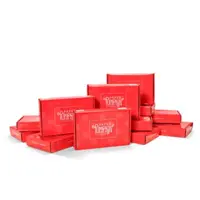 Just click on the subscription that you wish to order and add it to your shopping cart. Make sure to use the current host code and select me as your demonstrator.
The September 2020 Host Code is: 4BZBRQQ3
Join MY TEAM in September and get a GREAT DEAL!
Join in September and Get ALL This:
Choose $125.00 of your choice of products
Queen Anne's Lace Stamp Set
So Much Love Stamp Set
8 packs of precut Coastal Cabana card stock
8 packs of precut Granny Apple Green card stock for a total of 16 cards (packs include envelopes)
A Recipe file of supplies used on the card kits (A How To video link will come in your Starter Kit Box as well)
A package of Rhinestones
A Coupon Code for a FREE Paper Pumpkin Kit
Pay ONLY $99.00 and shipping is FREE! No other Strings attached; you can continue to order and get the demonstrator discount or simply not order. The Starter kit is yours to keep.
Here is a list of supplies you may want to get in your starter kit if you do not have them already so you can create the 16 cards when your Starter Kit Box arrives:
Misty Moonlight ink pad #153118 $7.50
Bermuda Bay ink pad #147096 $7.50
Dimensionals #104430 $4.00
Assorted Brights card stock #146975 $9.00
Stampin' Seal #152813 $8.00
Whisper White card stock #100730 $9.75
Clear Blocks (various sizes) pg 163
Paper Trimmer #152392 $25.00
Customer Appreciation PDF file for September:
This month's Customer Appreciation PDF file is all about Halloween. This month's Featured Designer is Cindy Bristow and she has done a fabulous job with the Have a Hoot stamp set and the Hallows Night Magic Bundle. With this month's Customer Appreciation PDF file you will create 3 awesome cards and a super cute Open if You Dare Flip Album, to add all your favorite Halloween or Trick or Treat memories. Don't do Halloween? Change up the papers for Christmas, Birthday etc. The Flip Album can be done up for any occasion.
I also invite you to join our Facebook group "Creating with Team Stamp Camp". You will meet the monthly designers and each month the designer of the month will go LIVE the 3rd Wednesday of the month at 8:00PM EST to show you how to create one of their cards/projects from the PDF File.
With a min. $30.00 online order (before shipping and tax) and the use of the Host Code: 4BZBRQQ3. You will receive the PDF file.
If you would like my BOTH my Featured Stamp Sets of the Month PDF files and the Customer Appreciation PDF file place a min. $70.00 order (before shipping and tax) and use the Hostess Code: 4BZBRQQ3
Stay safe and Happy Stamping!
Glenda
Click HERE to Shop with Me.