Something for Everything is the December Paper Pumpkin kit. I received my kit in the mail just in time to create the cards in the kit to show to you today. Some days time just gets away from me and then it is late at night and I still need to write my blog. This Paper Pumpkin Kit saved the day! No planning on my part; just fold, stick, stamp and done! I love that I can take a break sometimes and have someone else plan my projects for me. Better yet it comes right in my mailbox each and every month!
How about a closer look at each one of these cards:
The stamp set that came in the December kit was all sentiments; so lots of options for my cards. Better yet I can create all the cards and add the sentiments later as I need them for certain events.
The card fronts are all pre-printed so you just fold and create. Everything is in the kit that you will need to assemble the cards each and every month.
The little Terracotta Tile ink spot is also in the kit. I love the Gold Rhinestones that came in the kit as well.
Are you a Paper Pumpkin Subscriber? If not, What are you waiting for?
Sorry, but you can't get the December Paper Pumpkin kit anymore but you can still place your order to get the January Paper Pumpkin!
Whether you want handmade favors for Valentine's Day, a bridal shower, or a remarkably romantic wedding, January's kit has everything you need to help you celebrate your favorite friendships and love stories.
About the January Kit
Kit details:
– Makes 20 treat bags + 10 mini cards and envelopes
– Card size: 3″ x 3″ (7.5 x 7.5 cm)
– Envelope size: 3-1/8″ x 3-1/8″ (7.8 x 7.8 cm)
– Bag size: 3-1/4″ x 4″ (8.2 x 10 cm)
Coordinating Stampin' Up! colors: Crushed Curry, Highland Heather, Mint Macaron, and Rococo Rose
Coordinating Product:
It's "BEE"-yond question: You will get more from the I'll Bee Yours kit when you buy the Heart Punch Pack (item 151292) from the upcoming 2020 January–June Mini Catalog. Both punches coordinate with the heart stamp in the kit. Think: weddings, showers, birthdays, and more!
Check out this video from Stampin' Up! on the upcoming January Paper Pumpkin Kit:
Ways to Subscribe to Paper Pumpkin:
If you want to subscribe on a month to month basis Click HERE. You will automatically get the Paper Pumpkin each month unless you log into your account and either cancel or put your subscription on hold. The cost of the Month to Month subscription is $22.00 plus tax shipping is included.
Want to give it a try for 3, 6 or 1 Year? Click on the subscriptions below: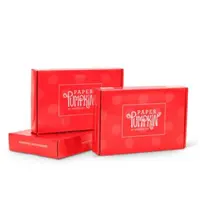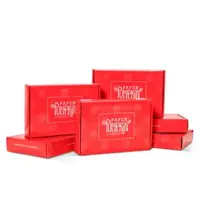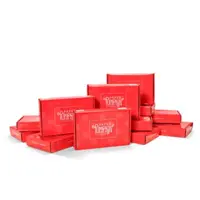 Click on any of the Paper Pumpkin links and add it to your shopping cart.
As a Thank You to my Paper Pumpkin Subscribers I send you a PDF file at the end of the month with between 8 – 9 cards using the Stamp Set that comes in your Paper Pumpkin Kit.
In order to be eligible to receive the January Kit you must subscribe or purchase by January 10th.
To view the Holiday Mini Retired, Discounted and Carry Over List please see this post HERE.
Also, the Clearance Rack has been updated with new stuff! Check it out!
Customer Appreciation:
As a Christmas Gift from me; place a minimum $25.00 order and use the hostess code: FXCBDTH3 and you will receive the Holiday Rhinestone Basic Jewels. These will be mailed out in 2 different mailings December 20 and January 3rd. To receive the Free Rhinestones your order needs to be submitted by December 31st.
I'm happy to say this month's Customer Appreciation PDF file was done by me. It is all about Gift Card Holders. I've been hearing some rave reviews regarding my Gift Card Holders for this month. Thanks to all who have make a purchase with me this month and received the PDF file. Your orders and comments is what keeps me motivated and stamping for you!
Also, I had the PDF file and all the gift card holders completed and then the Brightly Gleaming Specialty Designer Series Paper was Sold Out. You can still create all the gift card holders just change up the printed papers; you can also change them up to be for different occasions.
Stamp Sets Used:
Christmas Gleaming Bundle
Perfectly Plaid Bundle
So Many Stars Bundle
The PDF File for this month's Customer Appreciation PDF File is Free with a min. $40.00 (before shipping and tax) order and you must use this hostess code: FXCBDTH3
If your order is over $150.00 please DO NOT use the hostess code as you are your own hostess and will receive all the hostess benefits.
Happy Holidays and Happy Stamping!
Glenda