Stampin' Up! News and The Stamp Camp News – Get your Holiday Mini Shopping done soon! Only a few more days left to order from this catalog before the New Mini Catalog begins on January 3, 2020.
To view the Holiday Mini Retired, Discounted and Carry Over List please see this post HERE.
Also, the Clearance Rack has been updated with new stuff! Check it out!
If you are a current Stampin' Up! customer of mine you should have received the New Mini Catalog in the mail from me already; if you have not let me know. Ordering from this New Mini will begin on January 3, 2020.
What else begins on January 3, 2020? Why Sale-a-bration that's what. What does that mean? With every $50.00 order (before shipping and tax) you can choose 1 Level 1 item from the Sale-a-bration brochure; with a $100.00 order (before shipping and tax) you can choose 2 Level 1 items or 1 Level 2 item. There is no limit to the number of FREE items you can receive.
We all love to get more bang for our buck and Sale-a-bration is just one of the times you can get more for your money.
Sign on to join my team during Sale-a-bration and receive even MORE great products in your Starter Kit. What's even better is you decide what you want in your Starter Kit. Choose up to $125.00 worth of Products and pay only $99.00! PLUS, you will receive a FREE Mini Paper Cutter, a 6 x 6 pack of Designer Series Papers and a FREE Stamp Set of your Choice!
Click HERE to view all the details and answer questions you may have.
Remember January 3, 2020 is the start date to shop the New Mini, Sale-a-bration brochure and Sign on to join my team!
Ways to Subscribe to Paper Pumpkin:
If you want to subscribe on a month to month basis Click HERE. You will automatically get the Paper Pumpkin each month unless you log into your account and either cancel or put your subscription on hold. The cost of the Month to Month subscription is $22.00 plus tax shipping is included.
Want to give it a try for 3, 6 or 1 Year? Click on the subscriptions below: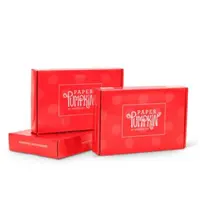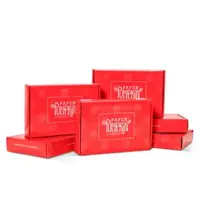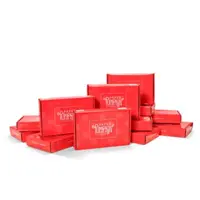 Click on any of the Paper Pumpkin links and add it to your shopping cart.
As a Thank You to my Paper Pumpkin Subscribers I send you a PDF file at the end of the month with between 8 – 9 cards using the Stamp Set that comes in your Paper Pumpkin Kit.
In order to be eligible to receive the January Kit you must subscribe or purchase by January 10th.
Customer Appreciation:
As a Christmas Gift from me; place a minimum $25.00 order and use the hostess code: FXCBDTH3 and you will receive the Holiday Rhinestone Basic Jewels. These will be mailed out in 2 different mailings December 20 and January 3rd. To receive the Free Rhinestones your order needs to be submitted by December 31st.
I'm happy to say this month's Customer Appreciation PDF file was done by me. It is all about Gift Card Holders. I've been hearing some rave reviews regarding my Gift Card Holders for this month. Thanks to all who have make a purchase with me this month and received the PDF file. Your orders and comments is what keeps me motivated and stamping for you!
Also, I had the PDF file and all the gift card holders completed and then the Brightly Gleaming Specialty Designer Series Paper was Sold Out. You can still create all the gift card holders just change up the printed papers; you can also change them up to be for different occasions.
Stamp Sets Used:
Christmas Gleaming Bundle
Perfectly Plaid Bundle
So Many Stars Bundle
The PDF File for this month's Customer Appreciation PDF File is Free with a min. $40.00 (before shipping and tax) order and you must use this hostess code: FXCBDTH3
If your order is over $150.00 please DO NOT use the hostess code as you are your own hostess and will receive all the hostess benefits.
Happy Holidays and Happy Stamping!
Glenda