Only 3 DAYS LEFT!!!
You only have 3 more days to become a Paper Pumpkin Subscriber with me and receive:
A FREE Extra Stamp Set
A FREE Sale-a-bration Item (if you purchase a 3 month or more subscription)
FREE PDF files each month using just the stamp set that comes in the Paper Pumpkin Kit
Have you heard the News?
Paper Pumpkin is going to be celebrating 7 years! This March, Paper Pumpkin has reached another exciting milestone: our seventh year of delivering fun, easy, creative projects to you. To thank everyone who has helped us along the way, we're including an additional FREE stamp set with every March kit. This means that every subscriber will receive two stamp sets!
The March 2020 kit will arrive in an exclusive, specially-designed box that you will love! Think daffodils, raindrops, and a fresh spring vibe.
About the March Kit:
Kit contains supplies for 12 cards and envelopes (4 cards of 3 designs)
Notecard size: 5″ x 3-1/2″ (12.7 x 8.9 cm)
Envelope size: 5-1/8″ x 3-5/8″ (13 x 9.2 cm)
Coordinating Stampin' Up! Colors:
Balmy Blue, Basic Gray, Calypso Coral, Grapefruit Grove, Gray Granite, Pear Pizzazz, Petal Pink, Shaded Spruce, and So Saffron
About the FREE Stamp Set:
The additional stamp set is a great value and coordinates with the March kit design; however, you do not need it to complete the March cards.
The additional stamp set is a 4×6 footprint, which is larger than most Paper Pumpkin sets and is designed for use on a variety of crafting projects.
Subscription Information:
Subscribe for the March kit at paperpumpkin.com from February 11–March 10.
Supplies may be limited toward the end of each subscription period.
Paper Pumpkin Subscription = FREE Sale-a-bration products?
Now that's a great deal!
With a 3 month Subscription you will receive 1 FREE Sale-a-bration (50 level) product.
With a 6 month Subscription you will receive 2 FREE Sale-a-bration (2) 50 or (1) 100 level product(s).
With a Year Subscription you will receive 4 FREE Sale-a-bration (4) 50 or (2) 100 level product(s).
Would you like another Bonus?
As a way to show my appreciation for being a Paper Pumpkin Subscriber with me; I send all my subscribers a PDF file at the end of the month with between 8 -10 CARDS that you can create with the stamp set(s) that come in your Kit!
Ways to Subscribe to Paper Pumpkin:
If you want to subscribe on a month to month basis Click HERE. You will automatically get the Paper Pumpkin each month unless you log into your account and either cancel or put your subscription on hold. The cost of the Month to Month subscription is $22.00 plus tax shipping is included.
FREE Sale-A-Bration Choices with these options! Want to give it a try for 3, 6 or 1 Year? Click on the subscriptions below: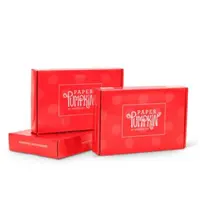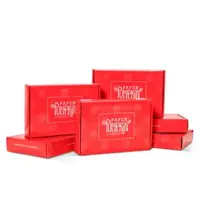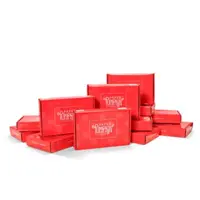 Just click on the one you wish to order and add it to your shopping cart.
Don't forget to use the Hostess Code: EF9U6N69 and enter in your FREE Sale-a-bration Item(s)!
Shop the New Mini and Sale-a-bration Brochure.
Click HERE to View the Mini
Click HERE to View the Sale-a-bration Brochure
Shop with Me HERE
This Month's Featured Bundle in my Paper Scraps Class:
Forever Blossoms Bundle
Parisian Blossoms Specialty Designer Series Paper

Click HERE for all the Details! You choose the class option that works best for you. There are 4 different class options to choose from. You can get it all, purchase just the bundles, purchase just the card kit or purchase just the PDF file.
This class will be ongoing for the next several month's featuring different stamp set bundles and Designer Series Papers. Each month will feature 4 new Paper Scrap layouts for your notebook. You can print the PDF file with the Sample I show or without the Sample the choice is yours. Both PDF files will be in the Paper Scraps Class Albums in my Photo Gallery along with additional PDF files using the Featured Products for that month. Every Thursday I will be live on Facebook and YouTube showing another card or project using the Featured Products for that month.
After you are finished with all the Paper Scraps Classes you will have a notebook full of PDF files featuring all the little paper scraps that you might have laying around. It's time to cut them up and use them up! The notebook is a great asset to your crafting space. If you struggle with card designs and layouts this class will be sure to get your creative juices going again!
Customer Appreciation:
The PDF File for this month's Customer Appreciation PDF File is Free with a min. $40.00 (before shipping and tax) order and you must use this hostess code: 27PET647
If your order is over $150.00 please DO NOT use the hostess code as you are your own hostess and will receive all the hostess benefits.
This month's Customer Appreciation PDF file was created by Stephanie McBreairty Bobenmoyer. This is a FREE PDF file with a min. $40.00 order and you must use the Current Hostess Code: 27PET647
Thanks so much for stopping by!
Glenda