LAST DAY!
Life is full of big adventures that are best experienced together! This month's The Adventure Begins Paper Pumpkin Kit Stampin' Up! helps you celebrate those exciting new chapters in the most creative of ways with enough supplies to create twelve motivating cards—plus coordinating envelopes—all featuring the exciting colors of nature.
Like the still moments before a great adventure, the card kits designs contain a quiet energy that hint at all the grand possibilities of what is yet to come. Share this kit with your family and friends about to embark on a new journey and make connections while you explore and discover new levels of your creativity.
What is Paper Pumpkin? Paper Pumpkin is our monthly One-Stop Box™ that offers a unique variety of paper projects for subscribers of any skill level to enjoy! These thoughtfully-themed and all-inclusive craft kits encourage Stampin' Up! customers to explore their creativity, try new techniques, and discover their potential in papercrafting.
About the July Paper Pumpkin Kit Stampin' Up!:
Name: The Adventure Begins
Details:
Contains enough supplies to create twelve cards and coordinating envelopes.
Card size: 4-1/4" x 5-1/2" (10.8 x 14cm)
Envelope size: 4-1/2" x 5-3/4" (11.4 x 14.6 cm)
Comes with a Stampin' Spot plus an exclusive Stamp Set.
Includes inspirational sentiments and adventure-themed imagery featuring these nature-inspired coordinating colors: Basic Black, Basic White, Bermuda Bay, Crushed Curry, Early Espresso, Flirty Flamingo, Garden Green, Granny Apple Green, Mango Melody, Night of Navy.
SUBSCRIPTION INFORMATION
Subscribe to the July 2021 Paper Pumpkin Kit Stampin' Up! —The Adventure Begins—between 11 June and 10 July.
Note: Supplies may be limited toward the end of the subscription period.
LAST DAY TO SUBSCRIBE AND GET THE JULY Paper Pumpkin!
Ways to Subscribe for the July Paper Pumpkin Card Kits:
If you want to subscribe on a month to month basis Click HERE. You will automatically get the Paper Pumpkin craft kit each month unless you log into your account and either cancel or put your subscription on hold. The cost of the Month to Month subscription is $22.00 plus tax shipping is included. (Make sure to select Me as your Demonstrator Glenda Calkins; Hudsonville, MI)
Want to give it a try for 3 months, 6 months or 1 Year? Click on the subscriptions below: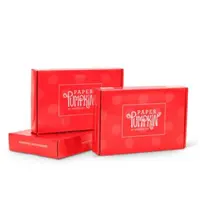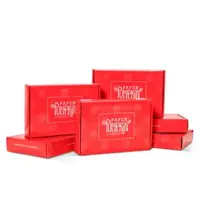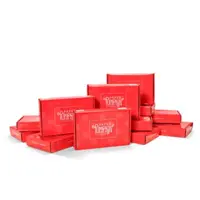 Click on the subscription of the Paper Pumpkin Kit Stampin' Up! that you wish to purchase and add it to your shopping cart.
Don't forget to use this month's Host Code: XQ9XQMVR
If your order is over $150.00 DO NOT use the host code you are your own host and will receive all the host benefits.
Customer Appreciation PDF file for July:
The July 2021 Customer Appreciation PDF file features the Artistically Inked stamp set. You will use the different stamps in the set to create a One Sheet Wonder technique.
This month's Customer Appreciation PDF file was designed by Diane Short my fellow team mate. You are going to love Diane's cards and how quick and easy they are to create. You can make them for any occasion you have coming up; just change the sentiment to whatever you need. You will create 6 different cards with your hand made designer paper.
The Expressions in Ink Designer Paper would make a great pack of paper to use to create this months Customer Appreciation One Sheet Wonder cards.
July Special!
You will love the July Stampin' up! Designer Series Paper Sale!
Get some of your favorite Designer Series Papers at 15% off! Click on the picture to see all the Papers on Sale. Here is the July Host Code: XQ9XQMVR
The paper sale goes from July 1st – August 2, 2021.
What papers are on sale?
Beauty of the Earth #155841 Sale Price: $9.78
Bloom Where You're Planted #155696 Sale Price $9.78
Hand-Penned #155499 Sale Price $9.78
In Good Taste #152494 Sale Price $17.85
In the Wild #155817 Sale Price $9.78
Pansy Petals #155807 Sale Price $9.78
Sweet Symmetry #155605 Sale Price $9.78
Tidings of Christmas #155718 Sale Price $9.78
You're a Peach #155686 Sale Price $9.78
If you are like me you love all the different designer series paper packs and have a couple packs of each; now is the perfect time to stock up on your favorites and save.
One of my favorite techniques to do with Designer Series Paper is the One Sheet Wonder technique. You will be seeing lots of different One Sheet Wonder techniques this month.
Happy Stamping!