Tuesday's Technique this week is a fun fold card I saw from my friend Lisa Curcio. Lisa used a different stamp set and papers and I used the current month's Paper Pumpkin stamp set Joy to the World and the Heartwarming Hugs DSP.
Join me tonight at 7:30PM EST on. my Facebook page or YouTube Channel; The Stamp Camp and I will show you how this fun fold comes together.
This view gives you a bit of an idea how this card works. It has a top flip up portion that you have to open before you open up the card.
The beautiful prints are from the Heartwarming Hugs Designer Series Paper pack and yes, it is on the 15% off list for this month! The full list of Designer Series Papers on sale can be found below in this blog post.
What stamp set is this from you ask? Well it is the October Paper Pumpkin Kit – Joy to the World! Sorry, if you are not a Paper Pumpkin subscriber you can not get this stamp set. You would have had to subscribe by October 10th in order to get this month's kit.
This inside view may give you a bit more of an idea on how this fun fold card works. I love how you can see both sides of the designer series paper; so no worries on which side to use because you will see both sides.
What is the November Paper Pumpkin kit?
Well we don't know until we get it in the mail but here is what I can tell you about the November kit:
Name of the Kit – Jolly Gingerbread
Details:
Kit contains enough supplies to create 15 gift card carriers and coordinating envelopes.
Kit contents can also be used to design traditional holiday cards, gift tags, and other paper projects.
Contents arrive in a collectible, special-edition box!
Project size: 2-1/4″ x 4″
Envelope size: 2-3/4″ x 4-3/8″
Coordinating colors: Cinnamon Cider, Daffodil Delight, Calypso Coral, Mint Macaron, Shaded Spruce, Blushing Bride, and Whisper White
Ways to Subscribe to Paper Pumpkin:
If you want to subscribe on a month to month basis Click HERE. You will automatically get the Paper Pumpkin each month unless you log into your account and either cancel or put your subscription on hold. The cost of the Month to Month subscription is $22.00 plus tax shipping is included. (Make sure to select Me as your Demonstrator Glenda Calkins; Hudsonville, MI)
Want to give it a try for 3 months, 6 months or 1 Year? Click on the subscriptions below: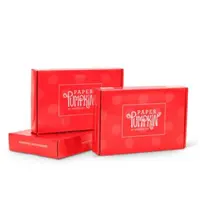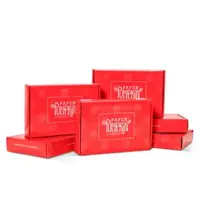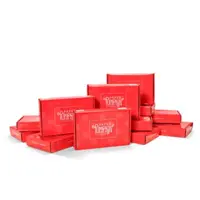 Just click on the subscription that you wish to order and add it to your shopping cart. Make sure to use the current host code and select me as your demonstrator. October Host Code: VGZJRFFP
Would you like a Bonus?
As a way to show my appreciation for being a Paper Pumpkin Subscriber with me; I send all my subscribers a PDF file at the end of the month with between 8 -10 CARDS that you can create with the stamp set(s) that come in your Kit!
Featured Stamp Set for this Month:
Snowflake Wishes Bundle and the Snowflake Splendor Designer Series Paper.
This grouping of Snowflake Wishes cards/gift card holders are all different fun folds; 4 of them are different Z Fold cards.
Yes, you read that right 4 different Z Fold cards and a bonus fun fold card! What can I say I LOVE creating gift card holders and cards all in one.
Plus, if you are a regular customer to my blog then you already know that every Thursday night at 7:30PM EST I go Live on my Facebook page & YouTube Channel with another card or project using the featured stamp set of the month.
How do you get all these PDF Files – The 5 showcased today and the cards every Thursday night for the WHOLE month?
Place a min. $55.75 online order (before shipping and tax) with me and use the current month's Host Code: VGZJRFFP
OR
Send me an email and I'll send you a PayPal invoice for $15.00.
If you want to see the Z Fold Cards in Action check out my video.
Host Code for October: VGZJRFFP
October Special
Click HERE for the Packs On Sale!
Customer Appreciation
This month's Team Stamp Camp Customer Appreciation PDF file was created by Terri Ott. Terri used the Boho Indigo Product Medley to create a box and 4 coordinating cards with envelopes. You can also fit some tags inside the box as well. It is the perfect gift for a birthday, teacher, and makes a great Christmas gift.
The PDF File is free with a min. $30.00 online order with me and you must use the current month's host code: VGZJRFFP
Here is a supply list for the project:
If you would like BOTH the Customer Appreciation PDF file as well as my Stamp Set of the Month Snowflake Wishes Bundle PDF files for the month all you need to do is place a min. $80.00 order and use the Host Code: VGZJRFFP
Any and ALL online orders can be place HERE.
Thanks so much for stopping by and Happy Stamping!
Glenda