Winter Gifts this month the Paper Pumpkin kit from Stampin' Up! was all about Tags. I took the tags and turned them into cards. What do you think?
I know not everyone uses tags or wants tags so I took them and added them to the front of cards. The base is Whisper White and then I took the Shaded Spruce card stock and ran it through my die cutting machine inside the Hammered Metal Embossing Folder.
Just the right pop of color for all the tags.
The Paper Pumpkin kits really have been stepped up with lots of dimension and bling. I like the Silver Foil Deers and the sequin adds just a bit more extra special touch.
I did cut the top of this tag as it wouldn't fit on the card otherwise; but I do not think you would even know that if I hadn't said anything. I love the Hammered Metal Embossing Folder with these cards it just gives it so much texture.
A pretty Red Bird for this winter scene. I love how the die cuts are so intricate not just solid plain punched out dies but some with dimension and more realistic character to them.
Last but not least the snowflake tag. So pretty and again the sequins just adds to the tag.
Are you a Paper Pumpkin Subscriber? Have you heard about the December Paper Pumpkin kit?
I have a hint for you from Stampin' Up!
In case you haven't heard about December's Paper Pumpkin kit, we think it's a hands-down winner which you are going to love. First, it features 13 carefully selected sentiments to help you have just the right words for almost any occasion! And the 12 full-sized, beautifully designed cards (plus coordinating envelopes) are suited for everything from weddings to birthdays and everything in between.
Ways to Subscribe to Paper Pumpkin:
If you want to subscribe on a month to month basis Click HERE. You will automatically get the Paper Pumpkin each month unless you log into your account and either cancel or put your subscription on hold. The cost of the Month to Month subscription is $22.00 plus tax shipping is included.
Want to give it a try for 3, 6 or 1 Year? Click on the subscriptions below: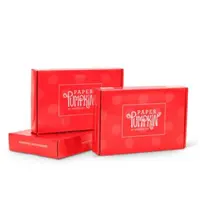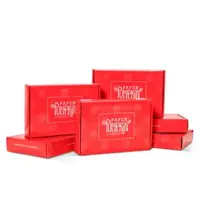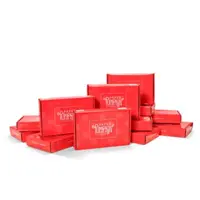 Click on any of the Paper Pumpkin links and add it to your shopping cart.
As a Thank You to my Paper Pumpkin Subscribers I send you a PDF file at the end of the month with between 8 – 9 cards using the Stamp Set that comes in your Paper Pumpkin Kit.
In order to be eligible to receive the December Kit you must subscribe or purchase by December 10th.
Thanks so much for your support and your orders; they are all greatly appreciated! Remember with any size order you will be on my list to receive the upcoming Mini Catalog and the Sale-a-bration Brochure! To get on the list you need to order by the end of November and don't forget to use the hostess code.
Customer Appreciation:
Receive my Featured Stamp Set "Christmas Gleaming Bundle" PDF Files for FREE when you place a min. $50.00 (before shipping and tax) order with me and use the current hostess code: SDNCXCFU
All orders of $40.00 (before shipping and tax) and the use of the hostess code: SDNCXCFU will receive this month's Customer Appreciation PDF File for Free!
This month's Customer Appreciation cards and PDF file was created by a fellow team member Janet Craver.
Just a reminder if your order is over $150.00 (before shipping and tax) DO NOT use the Hostess Code you will receive all the PDF files as well as the hostess rewards.
My featured stamp set this month features Dean's Double Bow Maker. If you do not have one of these you can still create the beautiful cards; your bows will just be different.
If you would like to purchase one of Dean's Bow Makers click the link HERE.
With the purchase of Dean's Bow Maker you will receive a link to a video showing all the different ways to tie the different type bows.
Bow Types:
Standard Bow
Bow Tie Bow
Butterfly Bow
Double Loop Bow
Triple Loop Bow
Quad Bow
Multi-Loop Bow
If you know someone who is crafty and would love to get this as a Christmas Gift get your order(s) in now!
Would you like to receive your very own copy of the upcoming Mini Catalog and the Sale-a-bration Brochure? Anyone who has placed an online order with me in the last 3 month's will be receiving these in the mail towards the Middle of December.
Want to get on the list? Place your order with me today and use the current hostess code: SDNCXCFU
Happy Stamping and Have a Great Day!
Glenda