Winter Woods is the Paper Pumpkin kit for October. This month you could create 10 of these gorgeous cards with envelopes. This kit was Awesome! I say was because in order to purchase this kit you needed to order/subscribe to Paper Pumpkin before October 10th.
If you would like to get the November Kit which is ALL TAGS for your Christmas Gift Giving this Season you need to order/subscribe by November 10th! Hint the November kit coordinates with the October kit; but you do not need the October kit in order to complete your tags.
This card is so pretty; but in person it is so much better! The Birch Trees are shimmery and so is the snow under the trees. This whole piece was popped up on the front of the card.
The background scene was already pre-printed as were the pine trees with the snow.
The little "Night of Navy Dots" were stamped on the background.
The Birds were die cuts that you stuck on with a mini glue dot. The stamp set in the kit had a few different sentiments, plus a bird, snowflake and the snow dots.
The little sequin snowflakes were also attached with the mini glue dots.
The paper pumpkin kits have really been stepped up and I think a great value for everything that you get in the kit. These kits contain everything you need to create the contents. In fact I made my whole kit up at the local coffee shop with a friend. The only thing not in the kit was the clear block but we improvised until another friend brought us one to use.
Are you a Paper Pumpkin Subscriber yet? If not, what are you waiting for?
Ways to Subscribe to Paper Pumpkin:
If you want to subscribe on a month to month basis Click HERE. You will automatically get the Paper Pumpkin each month unless you log into your account and either cancel or put your subscription on hold. The cost of the Month to Month subscription is $22.00 plus tax shipping is included.
Want to give it a try for 3, 6 or 1 Year? Click on the subscriptions below: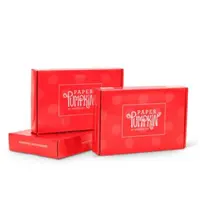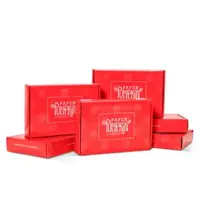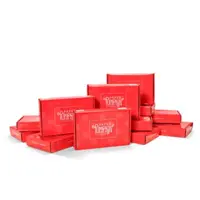 In order to be eligible to receive the November Kit you must subscribe or purchase by November 10th..
If you are a Paper Pumpkin Subscriber with me you will receive a PDF File at the end of the month with 8 – 10 FULL Size card ideas using the Stamp Set that comes in your Kit.
Customer Appreciation Goodies
With a min. $40.00 order (before shipping and tax) receive the Customer Appreciation PDF file
With a min. $50.00 order (before shipping and tax) receive the Customer Appreciation PDF file, My Featured Stamp Set Unlock Code for all my PDF files and Videos for the ENTIRE Month!
Please use the current hostess code: 9JPHQMUG to receive all my Customer Appreciation Goodies!
If your order is over $150.00 (before shipping and tax) DO NOT USE THE HOSTESS CODE you will be your own hostess and receive ALL the Customer Appreciation Goodies as well as the Hostess Rewards.
Thanks so much for your order; it is greatly appreciated!
This month's Featured Stamp Set is the "Perfectly Plaid Bundle".
It's not too early to get a jump start on your Christmas Cards; it will be here before you know. Get a jump start and avoid the stress of having to stamp under pressure to get your cards done or worse yet you go buy cards because you ran out of time to stamp them.
Customer Appreciation PDF file for October:
This month's Customer Appreciation is all about Fall. This month's cards and PDF file was done by Holly Pedersen. This month you will be creating 6 different Fun Fold Cards. Love them!
Here is a list of the stamp sets used in the Customer Appreciation PDF file.
Ordering is simple; just click on the items you wish to purchase and add to your shopping bag or click on the shopping cart in my left hand side bar or click on the shop 24/7 link below.
Any and all size orders are greatly appreciated and will get you entered into the weekly card drawings. Stop by every Sunday to see who the lucky card winners are. Maybe it will be YOU!
Happy Stamping and Have a Great Day!
Glenda