My Customer appreciation PDF file for June features the After the Storm stamp set from Stampin' Up! You will love all the scenic cards you can create with this one simple stamp set.
This stamp set was designed by my good friend France Martin. At Stampin' Up! when a demonstrator has hit One Million in sales she can work with a Stampin' Up! designer and create her very own inspired stamp set. If you know France than you know she loves her sun rises and sun sets. In fact while on the Stampin' Up! Incentive trip last week in Maui she had me get up at 2:00AM to ride up to the top of a volcano and watch the sun rise. If you know me; this girl is a sleeper inner not a sun rise girl. Bill and I did get up and rode up to the top of the volcano with Brett and France and a bunch of others. We watched the beautiful sun set and then as crazy as we are; we rode down the volcano on bikes! Yes, you read that right we rode bikes 26 miles down the volcano. The last few miles it was raining not misting but RAINING and I was so happy to be safely down the volcano. I can now mark this adventure off my bucket list. The things that France and I do with our husbands sometimes is mind boggling but, so far we have lived to tell the tales.
Okay back to this awesome PDF file. Yes, you read that right you will receive 24 cards in this downloadable PDF File. Plus, on June 4th you can enjoy a Stampin' Up! After the Storm Blog hop from some of the creators of this PDF file.
So, How do you get this Gorgeous PDF File? Place a minimum $40.00 order and use this Host Code: 326EEEDK
If your order is over $150.00 do NOT use the host code as you will be your own host and receive all the host rewards. I will email you the PDF file after you order goes in.
Need some suggestions on what to order?
Well you are definitely going to want to order the After the Storm stamp set if you haven't already. Plus, I have a feeling that the January – June 2021 Mini Catalog Retired list will help you with your order as well.
That's right! Today is the first day that the January – June 2021 Mini Catalog Retiring list goes live! You will find discounts ranging from 10% – 50% off select items. Keep in mind retired list are always while supplies last so get your favorites before they are gone for good!
See the FULL list of items being retired by clicking HERE.
Click the Picture Below to order the Stampin' Up! After the Storm stamp set: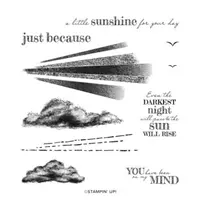 What a Day!
Make sure to print the FULL retired list and go through your Mini Catalog. See if anything from your wish list is being retired and place your order today. Keep in mind the things being retired are while supplies last and I hate to see you lose out on something you were meaning to get.
A min. $40.00 order gets you this month's Customer Appreciation PDF file and use this host code: 326EEEDK
Have a Great Day and Happy Shopping!
Glenda