Dream and discover In Color! With the Expressions In Color Paper Pumpkin Card Kits you'll be introduced to our intriguing collection of In Colors for 2021–2023—and, you'll find a familiar shade from our 2020–2022 In Color selection. This month's ink-credible kit contains enough elements to create nine cards—and coordinating envelopes—including ink-stained paper pieces, an exclusive stamp set, and not one, but two Classic Stampin' Spots! And, it all comes in a cute, colorful, and collectible box.
What are In Colors, anyway? In Colors consist of a limited-edition collection of colors. We come up with a new collection every year, and we release it around the same time as the release of our annual catalog! In each In Color collection, we'll offer ink, paper, markers, and more. The catch? They're only available to purchase for a period of two years, so stock up on your favorite In Color supplies while you can!
With the Expressions In Color card kit, you can explore and experiment with our 2020–2022 and 2021–2023 In Color collections. Make a splash with awe-inspiring, ink-stained artistry!
What is Paper Pumpkin? Paper Pumpkin is our monthly One-Stop Box™ that offers a unique variety of paper projects for subscribers of any skill level to enjoy! These thoughtfully-themed and all-inclusive craft kits encourage Stampin' Up! customers to explore their creativity, try new techniques, and discover their potential in papercrafting.
About the June Paper Pumpkin Card Kits:
Name: Expressions In Color
Details:

Kit contains enough supplies to create 9 cards—3 each of 3 designs—and coordinating envelopes. This all-inclusive kit includes printed card bases, die-cut paper pieces, embellishments, adhesive, and more!
Card size: 4-1/4″ x 5-1/2″
Envelope size: 4-1/2″ x 5-3/4″
Coordinating colors: Bumblebee, Evening Evergreen, Fresh Freesia, Polished Pink
As always, the card kit features an exclusive stamp set. But, this month's kit also includes not one, but two Classic Stampin' Spots!
Comes in a cute, colorful, and collectible box.
Coordinates with products from the Expressions in Ink Suite (item #155459).
SUBSCRIPTION INFORMATION
Subscribe to the June 2021 Paper Pumpkin Kit—Expressions In Color—between 11 May and 10 June.
Note: Supplies may be limited toward the end of the subscription period.
Ways to Subscribe to Paper Pumpkin:
If you want to subscribe on a month to month basis Click HERE. You will automatically get the Paper Pumpkin craft or card kits each month unless you log into your account and either cancel or put your subscription on hold. The cost of the Month to Month subscription is $22.00 plus tax shipping is included. (Make sure to select Me as your Demonstrator Glenda Calkins; Hudsonville, MI)
Want to give it a try for 3 months, 6 months or 1 Year? Click on the subscriptions below: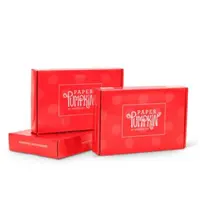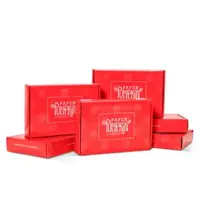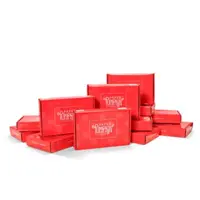 Click on the subscription you wish to purchase and add it to your shopping cart.
Also, don't forget that the Expression In Ink Suite coordinates with the June Paper Pumpkin Kit Stampin' Up! loves to coordinate their products so you have more ways to use this suite and the kit. If you would like to purchase this coordinating suite of products just click on the picture below.
Don't forget to use this month's Host Code: 326EEEDK
Customer Appreciation PDF file for this Month features the After The Storm Stamp Set:
This stamp set was designed by my good friend France Martin. At Stampin' Up! when a demonstrator has hit One Million in sales she can work with a Stampin' Up! designer and create her very own inspired stamp set. If you know France than you know she loves her sun rises and sun sets.
On Friday, June 4th myself and other's from Frenchie's team will be holding a blog hop with some of the cards/projects you will find in this month's PDF file. I hope you will hop on board!
This month with a min. $40.00 order and the use of this host code: 326EEEDK You will receive this PDF File for the After The Storm stamp set. There are 24 cards and projects in this downloadable PDF File. You won't want to miss it!
Recap for today's Blog Post:
– Subscribe today for the June Paper Pumpkin Card Kits "Expressions In Color"
– June Kit coordinates with the "Expressions In Ink Suite"
– Customer Appreciation PDF file for June features the "After the Storm" stamp set
Happy Stamping and Happy Shopping!