Beginning Today at 2:00PM EST you can order from the NEW Stampin' Up! Catalog! Just click on my shopping cart in the right hand side bar or the 24/7 banner at the bottom of my blog post. Don't forget to use the Hostess Code: DW74WJWX Only use the code if your order is under $150.00 if over that don't use the code and you'll receive all the Free PDF Files.
These beautiful cards are from the May Paper Pumpkin Kit "Hugs from Shelli". In May's Paper Pumpkin kit you could create these 4 cards 3 times each for a total of 12 cards in all. They all turned out so pretty and I made all mine Thank You cards as that is what I mail out a bunch of; so made them all the Thank You's. The Hugs from Shelli stamp set had other sentiments in the set; but I chose to make mine all Thank you cards.
Why am I showing you these? Well for a couple of reasons.
First:
I heard from some customer's that they don't like these note card size cards. Customer's felt you had to add additional postage; but that is not the case. Postage on note card size is the same as regular cards and yes, this size can be mailed.
Second:
I decided to show you how easily these can be made into full size cards.
All you need to do is cut a piece of coordinating card stock 4 1/4″ X 5 1/2″. This is the card base and just attach your notecard to the front. So, I didn't change the card designs at all I just added them to a full size card base and now I can mail it in a regular sized envelope.
Super Simple and I really like both ways; just the notecard size and then matted onto a full size card base.
I think they all turned out just gorgeous. I love the felt ribbon on this card and the next one. So pretty and easy to put on the cards. I just used some of my liquid glue to attach the ribbon to the card front.
The Leaf is made out of vellum and is so pretty with the two tones of color.
I did change up the way the Natural twine was used; instead of wrapping it around the card I just tied a bow and attach with a mini glue dot. I consider the instructions a form of reference but I like to change up the cards to more of my style of stamping.
Another cool thing you can do with a card base is attach your note card crooked; adding some dimension to your cards.
The Early Espresso card stock was the perfect base color for all the cards. I love the blue and pink notecards on the Early Espresso bases.
Again, Why did I show you last month's cards and what you can do? Well this month's Paper Pumpkin Kit has 16 fun-sized, beach-themed cards and envelopes, but the kit also provides you with an exclusive carrying case. You might not think you will use Fun-Sized cards but think again; cause I'll show you what you can do with Fun-Sized cards.
Everyone who subscribes to Paper Pumpkin with me receives a PDF file at the end of the month with different cards you can create using the Stamp Set that comes in your kit. Not only will you get the PDF File for Full Sized cards that you can create with the stamp set but I'll send you ideas for the Fun-Sized cards as well.
Ways to Subscribe:
If you want to subscribe on a month to month basis Click HERE. You will automatically get the Paper Pumpkin each month unless you log into your account and either cancel or put your subscription on hold. The cost of the Month to Month subscription is $22.00 plus tax shipping is included.
Want to give it a try for 3, 6 or 1 Year? Click on the subscriptions below: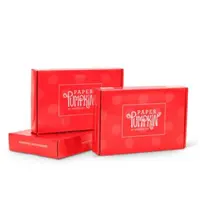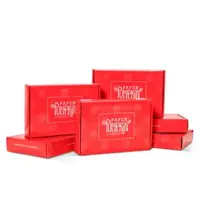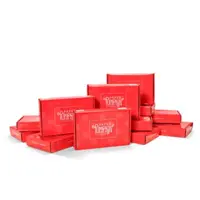 Customer Appreciation:
With a minimum $50.00 order (before shipping and tax) and using this hostess code: DW74WJWX.
– You will receive the Customer Appreciation PDF file
– You will receive my May Geared Up Garage PDF File
– You will receive my June Daisy Lane PDF file (This will be available on June 5th.)
Thanks for stopping by and Happy Stamping!
Glenda