Today is the LAST Day to Order from the current Catalogs! Tomorrow the New Catalog will begin at noon Mountain Time or 2PM Eastern Time.
NOTE: Retiring Products are discounted 10 – 30% off! Click HERE for the list of products and the discount amount.
The June Paper Pumpkin is Spreading Kindness.
Care about someone? Why not tell them?
Paper Pumpkin and Stampin' Up! are all about sharing kindness through creativity. And as dedicated as we are to making a difference with our papercrafting, sometimes we just don't have a card on hand when we need it most.
Enter June's Paper Pumpkin kit. It helps subscribers share random acts of kindness whenever inspiration strikes—and in a fun and easy way. See how we used the June kit to spread kindness and get a peek at the design in this exclusive video.
June is a good time to subscribe if you love beach-themed fun that lets you spread kindness all summer long. The kit design is fresh and new—with a look you don't typically see.
Not only do you get 16 fun-sized, beach-themed cards and envelopes, but the kit also provide you with an exclusive carrying case so you'll always have your cards on hand to share wherever you go. And don't forget the exclusive stamp set and ink spot that completes every Paper Pumpkin kit!
Coordinating colors:
Coastal Cabana, Crumb Cake, and Old Olive
Subscribe to Paper Pumpkin with me and I'll send you a PDF File of between 8 – 10 cards using the Stamp Set that comes in your Paper Pumpkin kit. This will be emailed to you at the end of the month; so enjoy creating your Paper Kit and I'll be sending you a PDF file to create some gorgeous cards.
Here's a sneak peek of what I sent to my customer's last month. They will be able to create 9 beautiful cards with May's Stamp Set.
If you want to subscribe on a month to month basis Click HERE. You will automatically get the Paper Pumpkin each month unless you log into your account and either cancel or put your subscription on hold. The cost of the Month to Month subscription is $22.00 plus tax shipping is included.
Want to give it a try for 3, 6 or 1 Year? Click on the subscriptions below: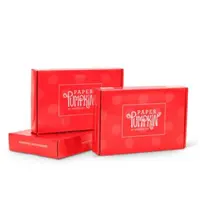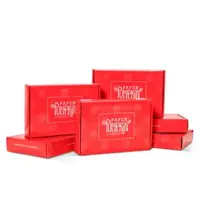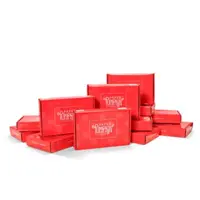 As a Paper Pumpkin Subscriber with me you will receive a PDF file at the end of the month with a minimum of 8 Exclusive CARDS using the Stamp set that you receive in the Kit. So, create all the fun projects in your kit and then be ready to use your Stamp Set from the kit to create MORE great FULL Size cards using your new Stamp Set.
With a minimum $50.00 order (before shipping and tax) and using this hostess code: DW74WJWX.
– You will receive the Customer Appreciation PDF file
– You will receive my May Geared Up Garage PDF File
– You will receive my June Daisy Lane PDF file (This will be available when the New Catalog goes Live on June 4th.)
Thanks for stopping by and Happy Stamping!
Glenda
Retired Lists
Click HERE to view the Retiring Products from the Annual Catalog. Keep in mind the list is long because all the clear mount and wood mount stamp sets except background stamps are retiring or being replaced with the new Cling mount.
Click HERE to see which items are returning in the new Cling Mount.
Click HERE to view the retiring Occasions Catalog products.
Keep in mind the retired items are while supplies last and they will be unavailable to order after June 3rd.
NOTE: Retiring Products are discounted 10 – 30% off! Click HERE for the list of products and the discount amount.