Friday, November 27, 2015
I hope you all had a great Thanksgiving with Family and Friends.
I had my parent's over for Thanksgiving and after we were done eating my Mom wanted to make cards. I had been sending her the Paper Pumpkin kits in the mail but she hadn't been feeling well so they never got done. Well yesterday we tackled them and she went home will a BIG pile of cards.
Here is my Mom and I making up the kits:

She had so much fun making up the kits she said, "You can start sending them to me again". Hahahaha Okay Sold!
If you haven't ever given the Paper Pumpkin kits a try you really should! I think you will be just like my Mom and say these are so FUN and EASY to do!
It really is so nice to get the beautiful box in the mail and open it up to find out what's inside.
You can purchase the kits monthly or get a 3 month, 6 month or 12 month subscription.
I was happy to see my Mom was feeling well enough to make them; she had a really rough night the night before. My Dad said he laughed when she said bring those kits so Glenda and I can make them up.


My mom is diabetic and on dialysis so she has lots of good days and bad days; plus she is just getting over bronchitis.
We had a really nice time together.
If you are a Paper Pumpkin subscriber with me you will receive these additional goodies:
– Each month I'll email you a PDF File of Alternative Projects you can do with your kit.
– Each month you'll get a hand stamped card from me.
– Every quarter you will receive a Clear Case to store your Paper Pumpkin stamps in.
Here is a little collage of this month's kit Mistletoe & Holly alternative projects:

Here is a close up of one of the alternative projects that Christi came up with:


This is a Christmas Apron Treat Holder; too cute!
Not only are the Paper Pumpkin kits fun to receive but they are also GREAT Christmas Gifts!
If you wish to order by the month you can order by clicking HERE.
Follow these steps:
click:
"Join" (top right of the screen)
In the "Quantity" field, enter 1 (or more kits) and click "Continue."
Enter your general information and click "Continue."
Enter your payment information and click "Continue."
Select a demonstrator
If you wish to order a subscription you can do that by clicking on the option you would like below:
Prepaid subscriptions make great gifts! Simply place an order and we'll send a redemption code with a gift card for the recipient. Fun, easy, and who doesn't love the gift of creativity?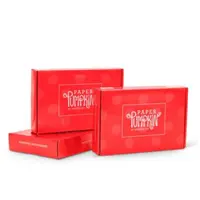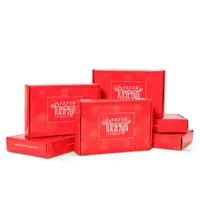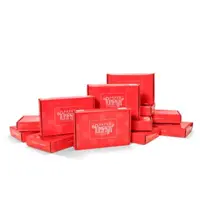 To view the Extravaganza Deals click on the links in the right hand side bar.
Here are the Weekly Deals for this week:
Please use this Hostess Code: 2ABQT46NI will leave this hostess code up throughout the Extravaganza Sale which ends Monday, November 30.
If your order is over $150.00 please don't use the code. Make sure to redeem your Hostess Rewards before closing out your order.
Please place your orders with me for your Stampin' Up! products HERE and earn FREE Stamp Set.
Happy Stamping!
Glenda